Thomas Cauley
Contact Information
Office:501 - 803 - 7020
Cell: 501 - 940 - 1318
Tele: 501 - 654 - 2008
E-mail: fishfinder@alltel.net
Website www.arfishfinder.net
I know where the fish are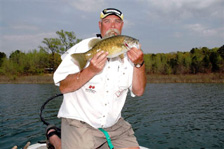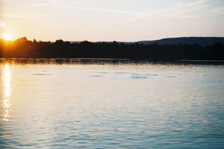 Hello, I'm Tommy Cauley, a master fisherman. Let me be your fishing guide when you are looking for great fishing excitement on Greers Ferry Lake. I was born and raised in Bee Branch, AR, just a short drive from the lake. I've been a guide for hire since 1994 and have been fishing this lake since 1965. For 5 years I enjoyed fishing the Pro / Am circuits, such as "Mr. Bass of Arkansas" and the "Everstart" series. I am currently a President of the Greers Ferry Anglers II club (Arkansas Bass Federation affiliation).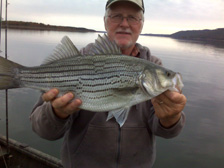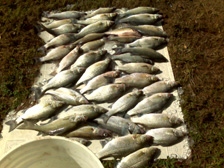 I'm serious about my fishing and enjoy spending the day with other people who "just like to fish".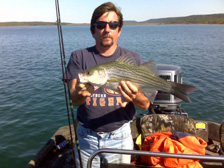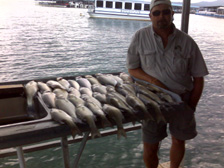 Whether you want a full day or a half-day to accommodate your schedule, just give me a call
Bring your tackle or use mine. I have high quality Abu Garcia equipment.
Hey, if you have a son or daughter who hasn't been fishing… bring them along. If they are beginners we'll let them throw a line over the side or jig, and they will learn the joy of fishing. It's a great way to make wonderful memories with your kids.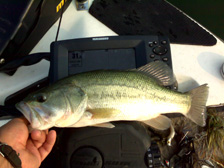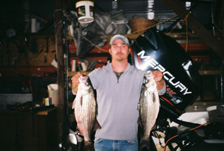 I also provide local guide service for fish, deer, turkey, and bear
My specialty is Hybrid Striper, Largemouth, Smallmouth, Kentucky, and Walleye.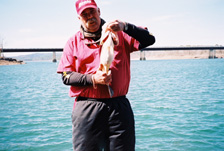 Largest bass caught to date……….9 ¾ lb.
Largest Walleye caught to date ….10lb.
Countless number of 6 lb. and above


Thomas Cauley
Contact Information
Office:501 - 803 - 7020
Cell: 501 - 940 - 1318
Tele: 501 - 654 - 2008
E-mail: fishfinder@alltel.net

Website www.arfishfinder.net










If you visit our sponsors, please let them know you found them here on Greers Ferry Lake Information.




If you would like to add your business to these pages, please email:
info@Greersferrylakeinfo.com